---
01. IN-BETWEEN
different sizes, color negative film archival pigment prints, limited edition | Cape Town, SA_Belgrade, CS_Vienna, AT_Prague, CZ_Tenerife, ES_Izola, Sl_Lastovo, HR_Würzburg, DE | 2022

In-between is a state or position that is in the middle between two other things : a middle position. The switch is either on or off; there's no in-between.—Britannica Dictionary

In-between sets the space—physical or mental—between one and another that either specifies separation or connection. It seemingly refers to a passing state, the period that transforms A into B. Moreover, in-between only exists because we perceive an idea of the two other things. Yet, what is in the middle, and what does it start and end with?

The vague characteristic of the state of in-between forces to seek the answer to the question, thus defining is a must. Although, once it's defined, the primary feature of life, flux is taken away.

Consistency is a noble illusion because everything is changing all the time. The you and the me—and everything in-between us. Hence we are always in-between, even now.

The series In-Between is based on a theoretical play aiming to make sense in the here and now, in existence.

---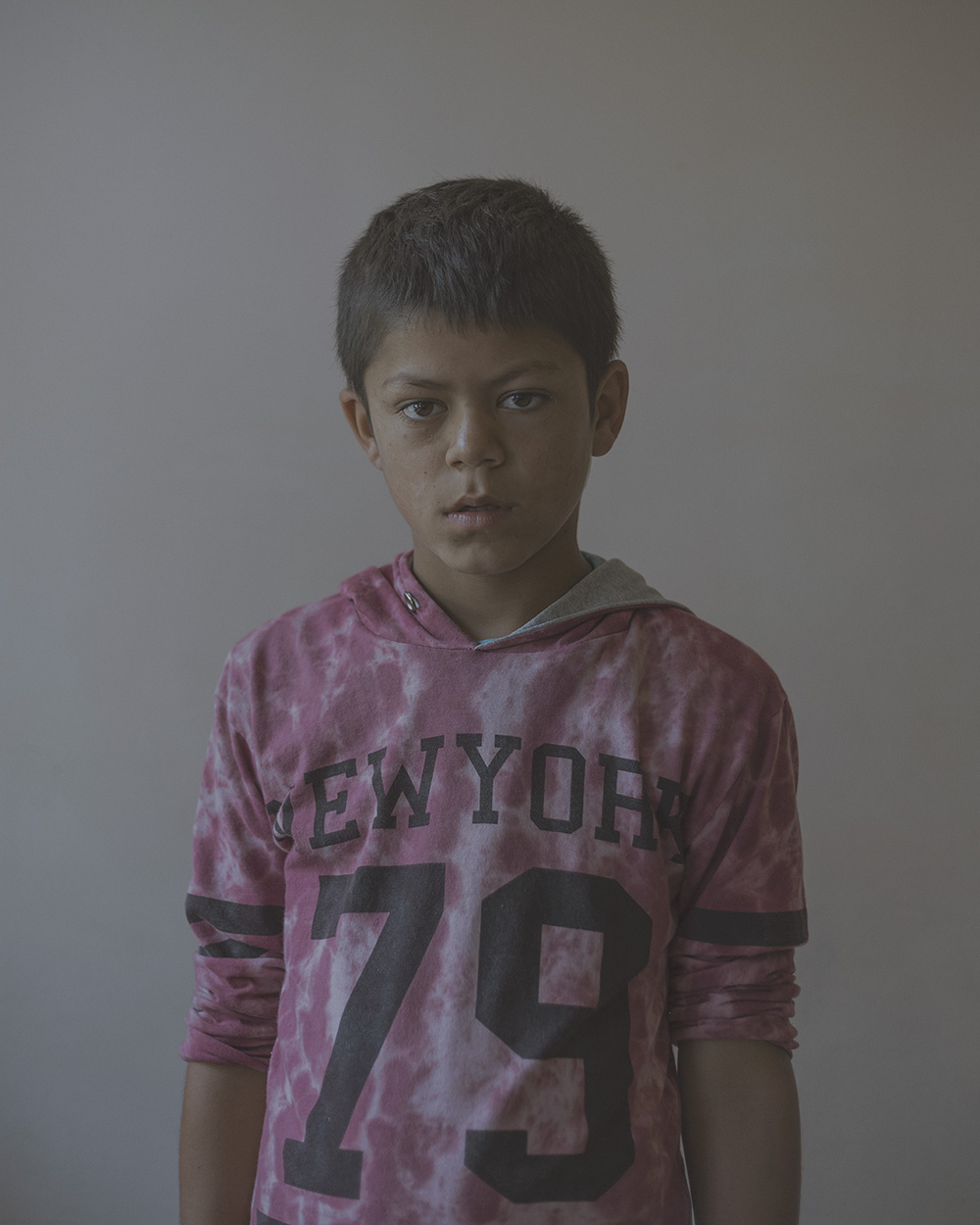 02. PILLARS OF THE VALLEY Bódvaszilas, Hungary | 2014-2019

"I remember on the first day of school, they said Bódvaszilas was the center of Earth's heart. Many people don't like to live here because nothing comes about, they say. But a lot of things are happening here, at least I think so.

I like to read. It's interesting how one can keep reading and somehow the brain puts the letters together, and meanings appear. Who knows, maybe I will be a reader when I grow up. Somewhere. Anywhere."

Bódvaszilas is a village in Borsod-Abaúj-Zemplén county, located in the Bódva valley, eastern Hungary, next to the Slovakian border with a total population of 1039*. Through my cooperation with MOME* EcoLab's Cloudfactory project, we have realized desires and ideas with the local youth, on both theoretical and physical levels.

The series studies and unfolds two realities: one, where social deprivation is an existing fact, and the other where the peripheral of society is not a burden, but a virtue.


* Central Office for Administrative and Electronic Public Services Permanent population of Hungary statistic on 1st of January, 2019

*Moholy-Nagy University of Art and Design, Budapest, Hungary

ArtHungary 2nd Prize 2017

---
03. WHEELS OF MADNESS Short Documentary | AT | 28 min | 2019

Following Gal to his favorite music festival, Sziget in Hungary, he shows that everyone has the ability to find their passion in life.

Featuring:
Eastern Wave - Gal Mizrachi
Coralie Lanvin
Deborah Banu
Markus Franz

Production: Das Rund
Director, Producer: Hanna Mathis
Executive Producer: Lisa Scheid
Production Supervisor: Tessa Kadletz
Director of Photography: Alexander Weber
Sound Mixer/Designer: Ines Vorreiter
Editor: Victor Jim Moye-Noza
Postproduction Supervisor: Paul Eckhart
Colorist: Daniel Pazderka
Re-recording Mixer: Matthias Ermert
Still Photographer: Nikolett Kustos
Graphics: Johanna Grubmaier, Nike Niessel
→
Cannes Corporate TV & Media Award '20 - Web Documentaries // Gold Dolphine
→ Watch